How it works
Someone takes your phone,
but doesn't know the password: CrookCatcher takes a selfie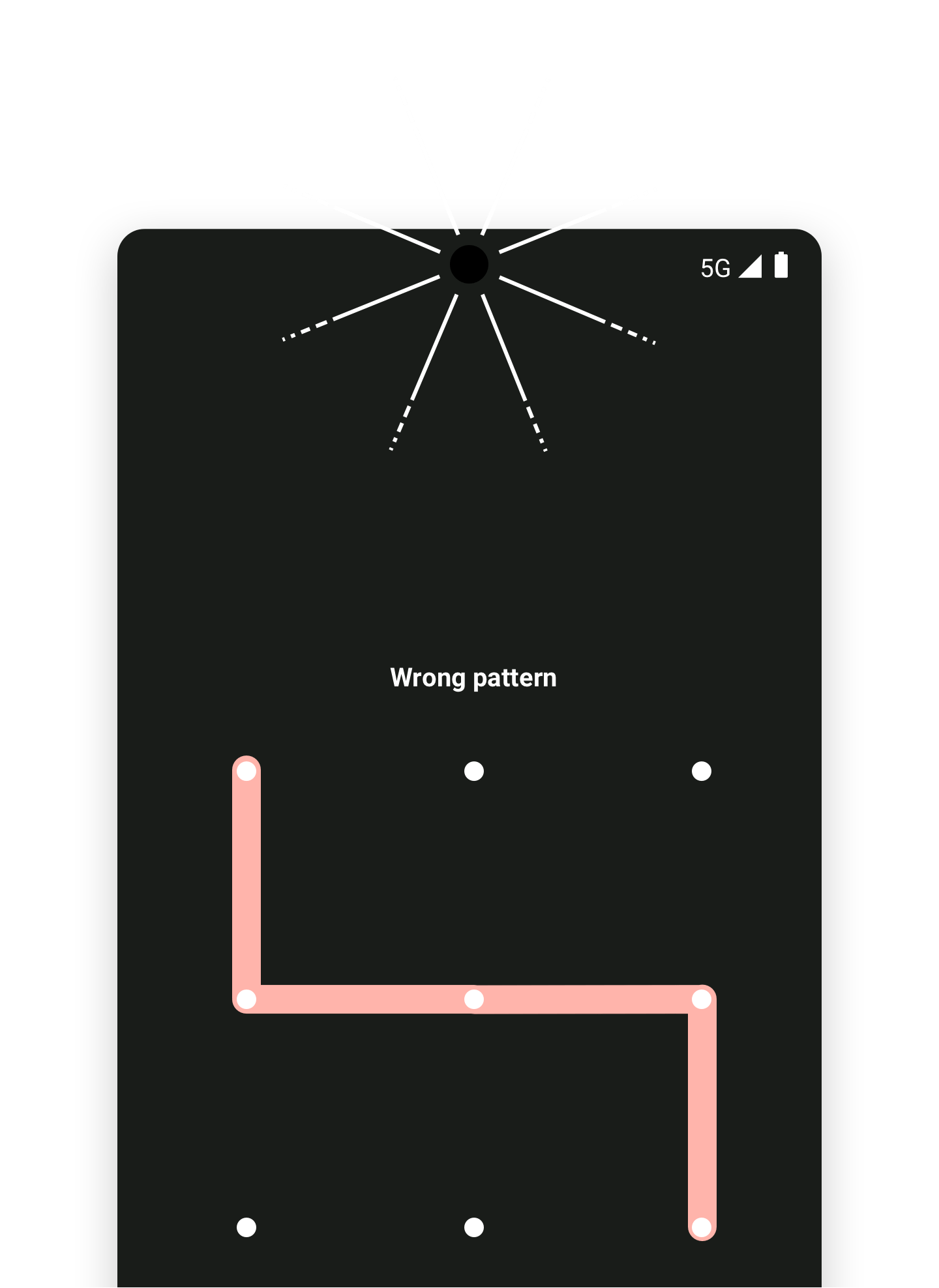 Meanwhile, CrookCatcher finds your phone's GPS coordinates
And finally,
CrookCatcher sends
this to your email

CrookCatcher took the picture below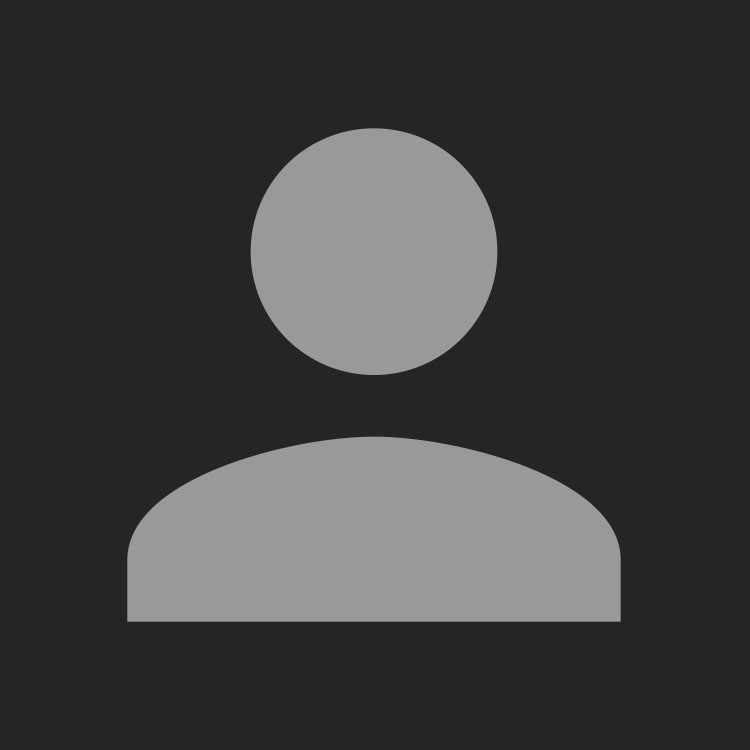 Accuracy: 18.0 meters
Latitude: 64.174755
Longitude: -51.736889
Estimated address: Aqqusinersuaq 34, Nuuk 3900, Greenland
OPEN IN GOOGLE MAPS
If your device is online, you can track its current location, lock or erase it using Google Device Manager
This email was sent by the CrookCatcher App for Android. You can turn off these emails inside the app.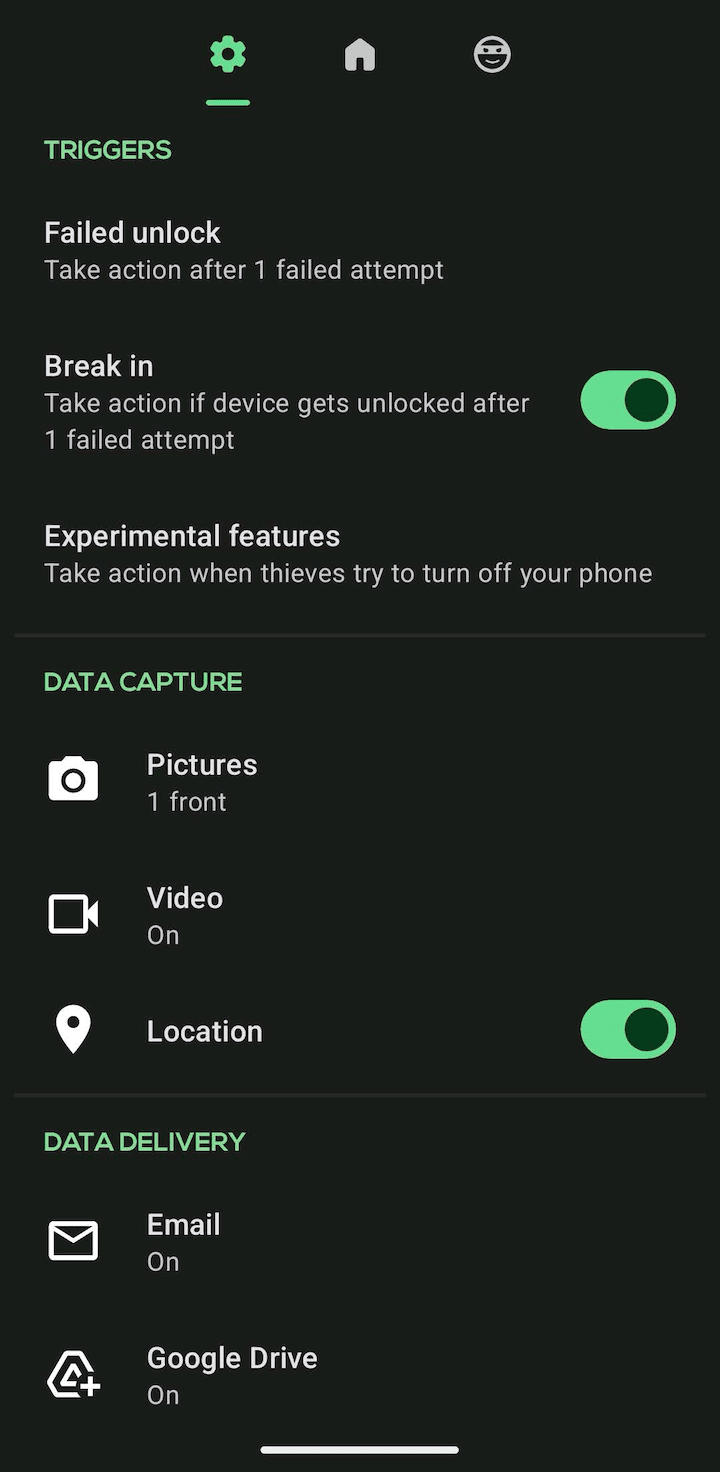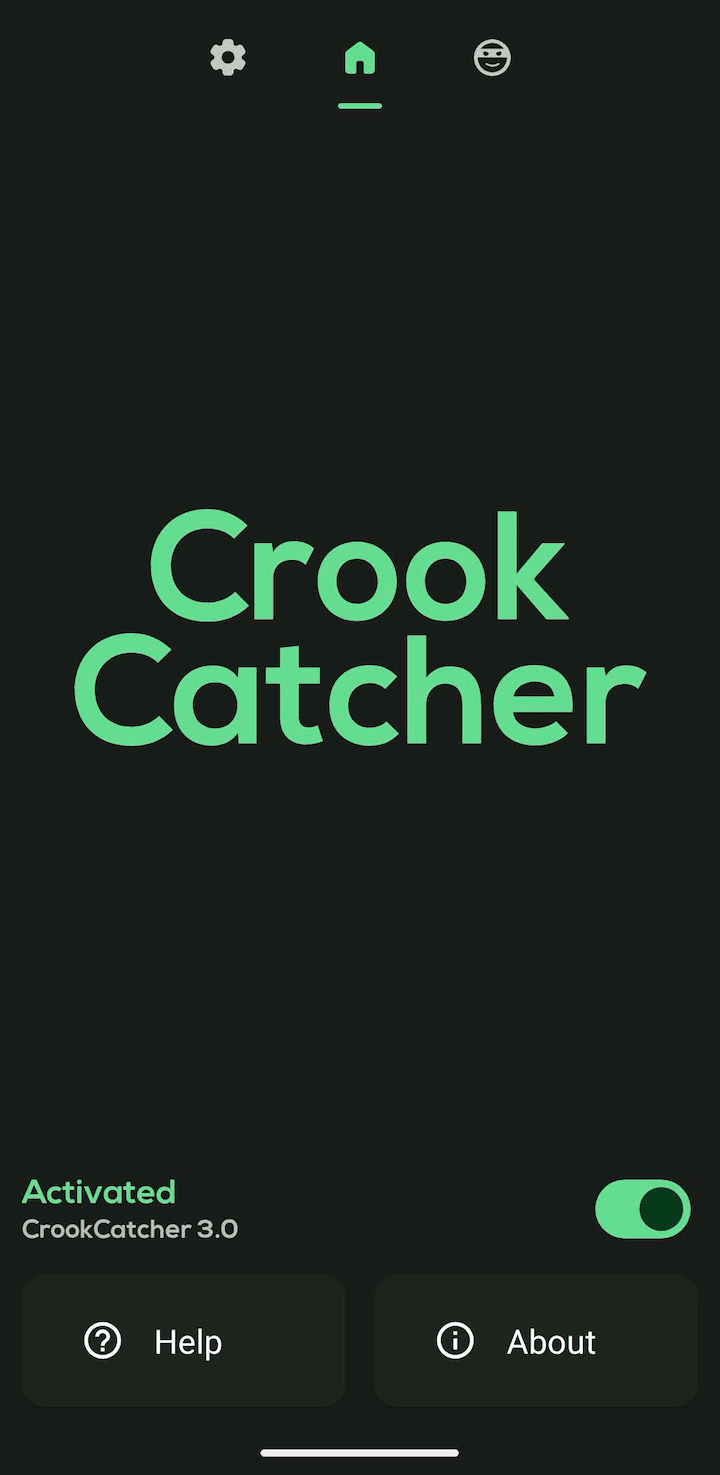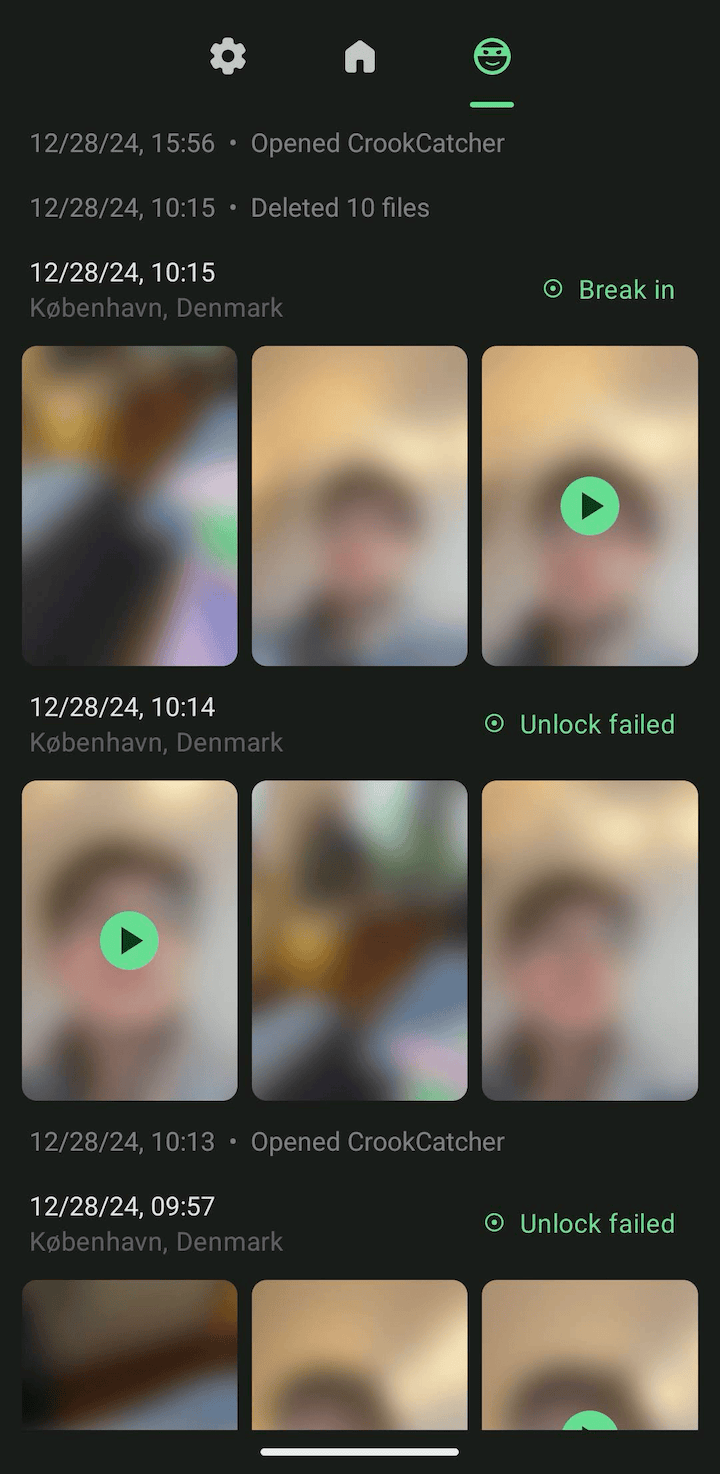 Premium features
More picture combinations
Take 2 pictures with front camera and 2 pictures with back camera.
Record sound clip
With sound recordings you can learn more about the surroundings and possibly identify voices.
Sound alarm
Play a custom alarm sound at full volume when the wrong password is put it.
Alert Message
Show a custom message on the lock screen, when a picture is taken. You could tell the crook to return your phone, or you'll show their picture to the police.
Detect break in
Take a picture and send alert email if the crook guesses the right password after having failed.
Retry email
If disconnected from the internet, postpone emails until back online.
Change email subject
Change email subject text, to avoid crooks seeing revealing notifications
App lock
Set a pattern lock to access CrookCatcher. Fingerprint can also be used.
Disguise app
Change app icon and label to look like a Files app, so intruders won't find out you have CrookCatcher installed.
Hide Notifications
Don't let the crook know that you got him on camera
No ads
Enjoy an ad-free app and support the development of CrookCatcher.
Unlock all premium features, remove ads (and support a hungry, hard working developer) through a one-time fee. Find the 'unlock' button inside the app.